5 Benefits Of Booking Your Ski Holiday Early This Year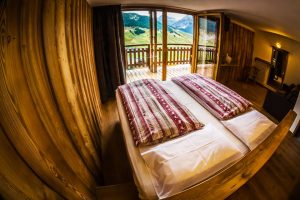 There's a lot to be said for getting things done early and it's no different when it comes to booking a ski holiday in Livigno. Many people mistakenly believe that last minute is the way to get the best deals on travel but when it comes to the limited availability in ski resorts this isn't necessarily wise and can end in disappointment. There are also plenty of other reasons to book early including these top five.
You get the best deals
You're probably thinking that booking early means paying the top prices right? Well it doesn't work out that way for most people because leaving it late often means you're left with all the accommodation locations nobody else is interested in. Booking early not only means you get the full choice of ski accommodation but also you get to stay where you want to stay rather than rummaging around in the bargain basement or spending a fortune on 5-star accommodation you might not need. Flights are also cheaper the earlier you book particularly when it comes to budget airlines.
Added extras
Most accommodation providers want you too book early so they can relax knowing their rooms will be filled in ski season. As a reward, your ski accommodation will come with plenty of deals on ski hire and equipment and sometimes a few freebies including lift passes and free group places. This is no different in Livigno where you will find some of the most generous ski accommodation offers around on our website.
Pay a low deposit to secure your ski holiday
Ski season happens to coincide with the most expensive time of year for most people. So paying your deposit early means you have already paid of a chunk of the cost and can spread the rest over several months. That way you will have paid for your ski holiday and equipment well before it's time to do the Christmas shopping. On our website you can book your next ski holiday with a deposit from €50.
It makes group bookings easier
Planning a group ski holiday can be difficult if it's all done at the last minute. Between getting everyone sorted with the right accommodation to taking payments, you will have a lot to do to keep everyone happy. This is why it is far better to book as soon as you can so the whole process can be managed smoothly and well before it is time to catch the flight.
Easier for families
If you're a couple or single traveller then you can just up and leave at any time but when you have a family to think about it gets more complicated. If you are 2 adults bringing 2 children then accommodation choice is going to be more limited to hotels that have interconnected rooms or larger suites. Limited numbers of these types of rooms often results in them being booked out over Christmas and New Year if you leave it too late. Booking well in advance however means you get a lot more choice.