Guide to Christmas & New Year in Livigno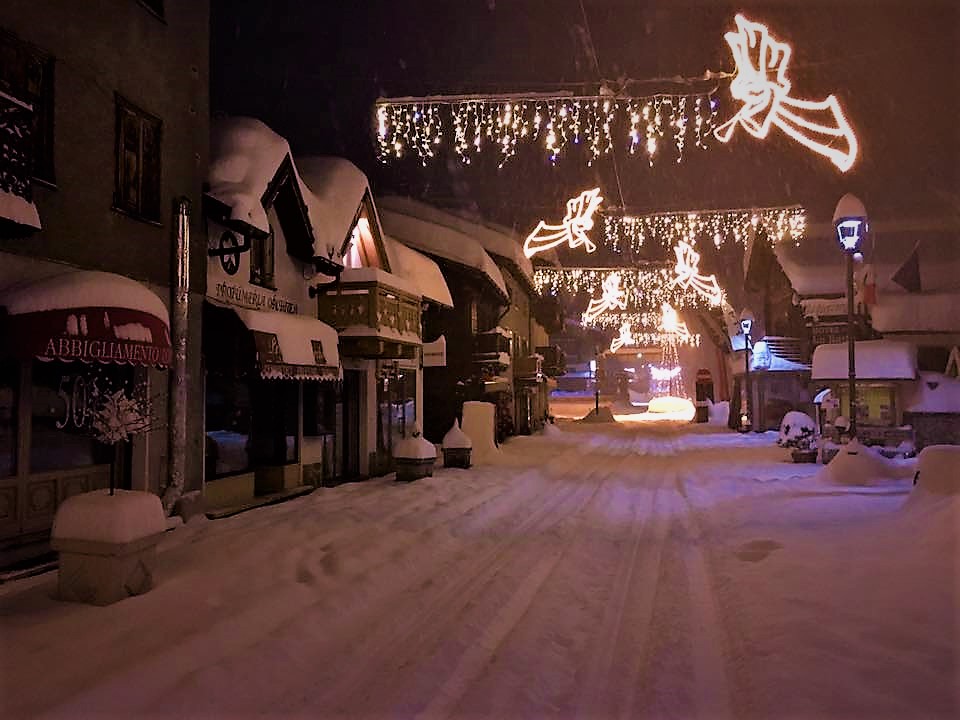 What are your plans for Christmas this year? Will it be a high adrenaline festive period or the usual turkey and gravy? You could do a lot worse than consider the festive charms of a ski holiday in Livigno.
Whether you have enjoyed a ski holiday in Livigno before or it's your first time in this popular resort in the Italian Alps, Christmas and New Year in Livigno is something everyone should experience.
Spending Christmas in Livigno means you'll not only be guaranteed snow, but also scenes reminiscent of those you will find on Christmas cards. Think alpine log cabins and chalets lit up with fairy lights set against the backdrop of snowy mountains, Christmas markets laden with local produce and traditional handmade arts and crafts.
Christmas in Livigno also offers plenty to satisfy the taste buds with local dishes provide something different to what you may find in other parts of Italy. There is no such thing as a typical Italian Christmas dish and Livigno will offer typically alpine traditional dishes served on Christmas Eve and Christmas day.
In terms of spectacle and celebrations, Livigno also has plenty of events happening over the Christmas period including an annual torchlight procession complete with festive tunes. All of which you can watch while snuggling up with a hot chocolate or a cup of mulled wine.
Booking a self catering chalet for a Christmas break in Livigno offers many advantages. If your accommodation is close to the ski slopes this will save you having to catch buses or having to walk back to your room after a day's skiing.
It also provides an opportunity to shop at the local Christmas markets, stock up on local produce  and prepare your own Italian style Christmas meal.
Extending Your Livigno Ski Holiday Into The New Year
One thing you won't suffer from after a Christmas ski holiday in Livigno is feeling stuffed. With all the exercise and mountain air you are likely to be left feeling fresh and rejuvenated and probably fitter than when you arrived.
Extending your stay into the New Year also provides the opportunity to experience the health and wellness centre in Aquagranda.  Here you can enjoy water slides, rejuvenating massages and sports facilities.
If you like to celebrate the arrival of the New Year you will also find various parties being held including the famous ones at Carosello or Mottolino.
If you are looking for ski accommodation we have a range of chalets and apartments available here