How to Book a Cheap Ski Holiday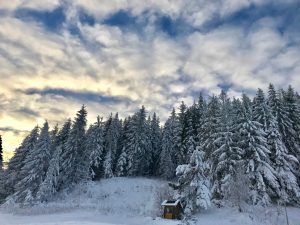 Ski holidays can be quite addictive.  Once you've been once, you will probably want to go again year after year but there is always the cost to consider. Skiing holidays aren't cheap and prices can soon add up, even in resorts considered to be the cheap skiing destinations. So with this in mind, here's a guide to how to save money on your ski holiday.
Book in advance
If you are planning a ski holiday for next winter, then now would be a good time to do it even if it sounds crazy doing it so early. Thoughts may be turning to the summer hols but you would be surprised how many people book all their holidays at the beginning of the year so they can plan ahead with work, school holidays and get the pick of the accommodation. Booking last minute ski holidays can end up costing thousands more at peak times of the year such as Christmas and New Year.
Take advantage of sales
Ski resorts get very busy over Christmas and New Year before demand drops sharply in January before peaking again in February. It is possible to get a great discount at off-peak times when hotel rooms need filling and the ski slopes are quieter.
Use your own transport to get there
Flying to ski resorts can be cheap but depending on where you are based it can be cheaper and more convenient simply to drive. The other benefit is it may be cheaper to transport all your heavy ski equipment in the car if you are travelling as a family of four or more.
Save money on transfers
If flying adds up to being cheaper, you can still save money on airport transfers by booking with a company that specialises in providing them. At Livignoskiholidays.com we can always provide you with the best value for money on transfers from the airport to Livigno. It will probably also be a lot cheaper to book your transfers in advance rather than book when you arrive at the airport.
Look for discounts on lift passes
Anyone who has been on a ski holiday knows how expensive lift passes can be and they are essential if you want to enjoy your time on the slopes. Some ski travel agents are able to provide ski lift passes as part of a package when booking your hotel. This can result in big savings compared to getting them on the day.
Opt for self-catering
As with any holiday booking a hotel with full board or bed and breakfast can add significantly to your holiday cost. Most self-catering ski apartments will be well equipped for cooking your own meals with plenty of room for supplies. Another benefit is you won't have to be back in time for dinner or worry about sleeping in and missing breakfast.
Look beyond the fashionable and expensive ski destinations
It's all well and good booking your ski holiday in the Switzerland, France, Austria or further afield but there are plenty of cheaper ski resorts such as Andorra and Livigno where you can have just as much fun skiing and enjoy big duty free savings.