Ski School Livigno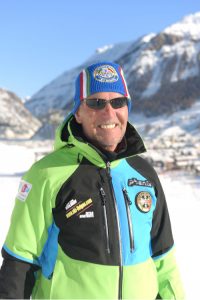 Ski lessons in Livigno
Booking ski school or lessons can take a lot of time if you are going somewhere for the first time. You want to know what time they start, how many days they are for, how far from your accommodation and so on. As we have been based in Livigno for many years we have come across all different sort of requests so we have used all of our experience and put some information together to help you decide.
Firstly remember we can organize everything for you to take all the stress away and you can find further information on https://www.livignoskiholidays.com/livignoskischools
Group lessons
These are for all levels of skiing & snowboarding from complete beginner, to maybe you have tried just once before as well as intermediate and advanced levels. Younger children will be kept in groups with children more there own age, although some parents ask to be in the same group as there kids, its much better for the kids that you don't, simply because the instructors have a different way in teaching chikdren and also the main reason, the kids learn at a much faster pace than the parents so basically you would hold your kids back by trying to learn with them. The kids will have a great time with there instructor and also make friends with other kids in the group. Please see our "Fun Ski for kids" section
Group lessons are a great way to meet other people on holiday as well and many people like to do these for this reason year after year
Fun Ski for kids
Fun Ski is a special package for children which helps them get the most out of there holiday not only for skiing but also meeting other children. It's also perfect for parents as this gives you the flexibility to go on the slopes from 11am to 4pm knowing that the children are safe with there instructors.
The funski package includes the following
Skis, Boots, poles and helmet
Ski school from 11am to 1pm
Lunch from 1pm to 2pm with the ski school
Ski school 2pm to 4pm
Ski school slalom race, presentation, medal and certificate
For children aged less than 4 years old,  we can also offer the morning ski school, lunch plus supervision afterwards if you have older children in Fun ski
Private lessons
These are normally for "one on one" tuition. These work out more expensive than group lessons but you will learn at a faster pace. It's possible to add extra people onto your lesson for just a small extra charge however you would both need to be of the same level. For complete beginners we would still recommend the group lessons as it's a more fun way for your first ski or board holiday especially for kids.
Private Group lessons
These are for groups from 3 people upto about 6 people who are all of the same level and just want an instructor for their group only. You can book various different options and you can view these and the prices by clicking onto the ski school link and scrolling down to "Private Group Specials"
In Livigno don't worry to much where you are staying as to where the ski school is, if you are not within walking distance, for sure there will be a free ski bus that will take you there within a few minutes.
We hope you find this information helpful however please give us a call or email us if you need any further information