Why Is Livigno Tax Free?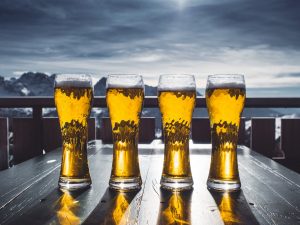 If you think its odd that Livigno is duty free and the rest of Italy isn't you're not alone. The favourable tax status dates back to the 16th century which is just one of the the things we'll explain in our guide to duty free when you're on a ski holiday in Livigno.
If you know anything about Italian history, you'll know it is chequered. It is only in recent centuries the country has been able to bring all its provinces together into a single country.
When Duty Free Started In Livigno
In the 16th century – which was before anyone ever thought about skiing and a ski lift meant sitting on the back of a horse – the then Lords of Livigno gave the valley we now recognise as a ski haven economic autonomy.
This autonomy survived Napoleon and Austria-Hungary's empire and continues to be duty free even today. The reason it was given this status was due to its remoteness. Before modern transport systems were invented it would be quite a journey to get to and from Livigno and there would be no fun waiting to make that journey worthwhile.
Fast forward to today and Livigno is thriving with visitors arriving from all over the world to enjoy skiing at low prices and great shopping.
Prices In Livigno
Fuel is up to 50% cheaper than the rest of Italy and if you're not driving while you're there, you can also make big duty free savings on tobacco, alcohol perfume, electronic gadgets and leather to name but a few goods.
This is not to say, however, you can drive a truck to Livigno and fill it up with all these items. There are some limits to the quantities and value of what you buy depending on whether you are buying for business or personal use.
If you ignore them, you may get a surprise at customs if they find all your cases stuffed with cigarettes and alcohol.
These limits can be found in the pdf downloads below:
Italian Version
English Version