Winter Olympics Coming To Livigno In 2026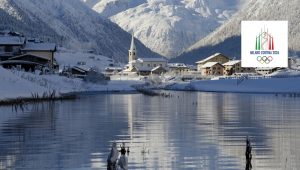 We and everyone else in Livigno are excited to hear the news that Milan-Cortina have been chosen as the hosts for the 2026 Games which means the Winter Olympics are officially coming to Livigno after the Italian bid fought off competition from Stockholm and won by quite a margin.
Future planning will now begin to further enhance Milan-Cortina as one of Europe's best ski destinations with the eyes of the world set to be on it in seven years' time.
Commenting on Italy's successful bid, IOC President Thomas Bach said: "We can look forward to outstanding and sustainable Olympic Winter Games in a traditional winter sports country.
The passion and knowledge of Italian fans, together with experienced venue operators, will create the perfect atmosphere for the best athletes in the world. The Olympic Winter Games Milan-Cortina 2026 will feature iconic venues and beautiful settings, combining the attractions of a modern European metropolis with a classic Alpine environment."
While the Olympics will be hosted in various locations around Milan-Cortina in Northern Italy, Livigno will be hosting the freestyle and snowboard competitions and also the Olympic village.
A full rundown of what events will be held are as follows:
Mottolino
• Ski Halfpipe
• Ski Slopestyle
• Ski Big Air
• Snowboard Halfpipe
• Slopestyle Snowboarding
• Big Air Snowboard
Carosello 3000 slope
• Aerials
• Moguls
Sitas – Tagliede slope
• Giant Parallel Slalom
• Ski Cross
• Snowboard Cross
Aquagranda Active You
• Olympic Village
Conscious of criticism in the past over Olympic venues seeing temporary redevelopment only for the various building and infrastructure being  subsequently mothballed when the events are over, the 2026 Games will have an emphasis on sustainability. This means resorts like Livigno will still retain its natural charm while any new structures built for the games will be largely temporary or pre-existing.