What To Wear After Skiing In Livigno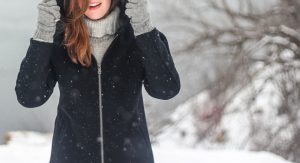 While it's easy to compile a list of important things to bring along on a ski trip, there isn't much information around on what to wear when you have finished skiing and it's time to hit the bar for après ski or have a wonder around the shops.  With this in mind, here's some advice on what you should be packing for the times when you're not skiing in Livigno.
General wear around the resort
It's easy to keep warm when you're skiing but that can give you a false sense of how chilly it really is high up in a ski resort like Livigno in winter.  Make sure you bring along some thick winter socks, and lots of layers including a base layer, jumper, hat, scarf, gloves and a well insulated jacked or coat to keep out the cold.  Also having a neck warmer/Eskimo mask is worth the small cost as these can be used whilst skiing and walking around the village.  This will add to your luggage allowance but it will be worth it.
Packing for all eventualities
There is more to do in Livigno than just ski. You may want to try Paragliding or some other activity so it may be wise to pack for these sorts of activities as well.
Footwear
Livigno gets a lot of snow in the winter months so it is well worth bringing a sturdy pair of snow boots that are waterproof and well insulated against the cold.  Some people will wear their boots even at night while others prefer a pair of smart shoes, either will be fine but it is best that all footwear is suitable to be worn in snowy or icy conditions with good grip.
Clothing for après ski
Livigno is a laid back ski resort so nobody is going to be bothered if you turn up to a bar for the après ski in casual winter clothes, everyone is having too much fun to care about what you're wearing and 90% of people will still be in there ski wear from the slopes.
What to wear if you're going out for a meal
Like any other ski resort you will find a mix of formal and informal dining.  There are no dress codes in Livigno but as there are some fantastic restaurants, maybe you might want to pack some smart casual clothes especially if you have a special occasion planned.  Some hotels won't allow shorts in the restaurant so please bear this in mind however you maybe classed as a bit mad if you are walking around Livigno in a pair of shorts anyway.  If you're self-catering in Livigno of course you won't have anything to worry about if you're hosting the dinner or social gathering.